Save the Date - Registration Opening Soon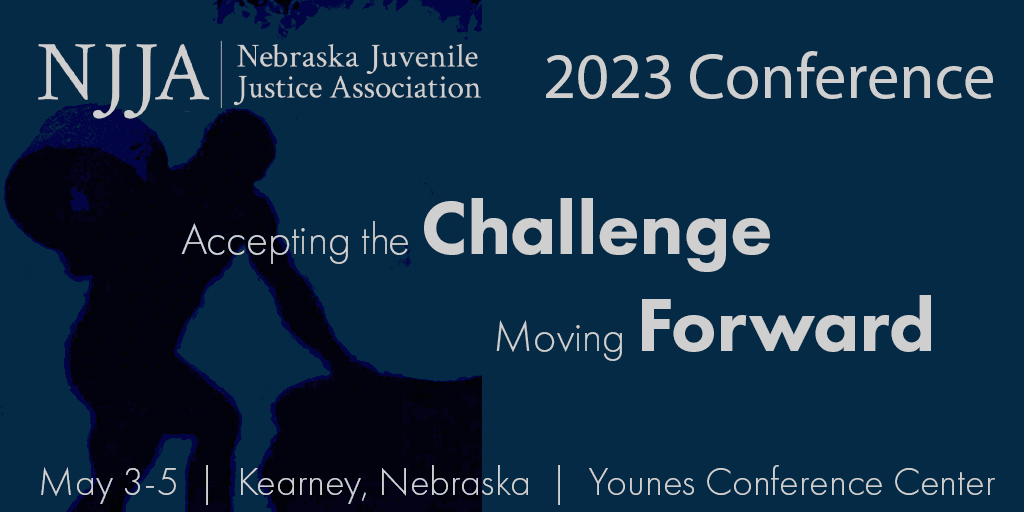 ---
The NJJA conference is held every year during the first week of May in Kearney, NE. Over the last 40 years our conference has grown to more than 300 attendees.
We provide an opportunity for anyone working with youth involved in the juvenile justice system to learn from, and network with, professionals across prevention, education, juvenile justice, and treatment systems. Our conference includes keynote speakers, breakout sessions and social events. Professional development credits for LMHPs (CEUs), Probation Administration workers (criminogenic hours), and legal professionals (CLEs) are available.
Registration opens February 2023.
2023 Keynote Speakers
Dr. Don Bartlette, Wednesday, May 3
Dr. Don Bartlette is a full time public speaker who travels extensively sharing several presentations related to his life story, "Macaroni at Midnight," an autobiographical profile of his childhood. He is Native American, married and the father of 7 daughters and one son. For nearly 40 years ,he has spoken all over North America and other countries. He has been featured on radio and television programs and his life story has been portrayed in a stage drama and a song.
Macaroni at Midnight" shares about the speaker's experiences as a Native American child, growing up in poverty, with speech and other disabilities, who suffered from school and family violence, racism, child abuse, and living in an environment of alcoholism. It further chronicles how one person in a community showed unconditional love, acceptance, and compassion in helping the speaker overcome his disadvantages and to be come successful in life.
Dr. Bartlette is a former social worker, counselor, and educator, with over 20 years of experience in working with minority children, abused clients, disabled persons, and low-income people, through city, county, state, and national organizations.
Tony Hoffman, Thursday, May 4
After paroling prison on December 13, 2008, Tony Hoffman started living out his dream, with his addiction behind him. Tony is a Former BMX Elite Pro and placed 2nd at the 2016 World Championships in Medellin Colombia in the Masters Pro class. Tony coached Women's Elite Pro, Brooke Crain, to a 4th place finish at the 2016 Rio Olympic Games in Brazil. 
Tony has presented on the prestigious TEDx stage and his viral Goalcast video 'From Prison to the Olympics' has been viewed more than 12 million times. He is a founder of pH Wellness, a drug and alcohol addiction treatment facility located in Southern California which uses his 'F.I.T For Life' sobriety model utilizing fitness and a world class career placement center to increase long term recovery outcomes. 
Tony is an author & one of the most requested mental health & substance use speakers in the country, traveling over 200 days a year to share his inspiring story with various audiences. Tony's life motto is, "The story we create about the experience is more important than the experience itself"
Joe Roberts, Friday, May 5
Joe Roberts aka The Skidrow CEO is an expert on resiliency and change. Having experienced both catastrophic failure and extraordinary success Joe teaches how to overcome the roadblocks that get in the way of high performance.

He helps companies and individuals redefine what's truly possible by confronting limiting mindsets. Participants at Joes' events leave inspired and moved to action.

What is most amazing about Joe is that in 1989 he was living on the streets of Vancouver as a homeless skid row addict. Through perseverance, determination and his resilient human spirit, Joe pulled himself out of darkness and despair, to become a highly respected business and community leader.