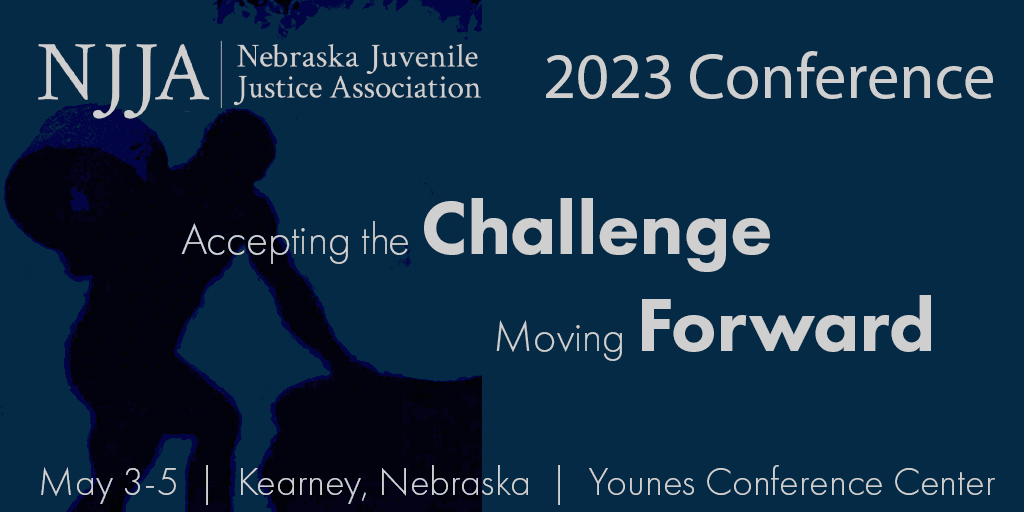 Thank you to everyone who made the 2023 NJJA Conference a great success!
2023 Conference Results and Testimonials

26 attended from 4 different facilities with 4 leaders
These Youth were a part of the NJJA conference, attending keynote and breakout sessions, interacting with speakers and stakeholders, being a part of Youth Discussion and Call to Action and attending a reception.  
They reported:
What Does an Ideal Safe and Supportive Person Look Like?
Listen
Does not try to fix things
Has more experience in life
Someone who shows they love them and care - grandma <3 
Someone who has been through it 
The vulnerability is a two-way street 
It is NOT:
Someone who breaks your trust
"If you are always the superhero in the story they aren't being real" - everyone has flaws
How Do you Get Through Rough Times?
Feel the emotions
Cry it out
Find support system 
Rely on community 
Therapy 
Dig in - find a change - who/ what can i let go of - what are the next steps i can take
Music 
What they learned and loved about the conference:
"The suicide breakout session helped me to be more aware"
They felt a part of the conference experience
Made new friends 
The cannabis session "made more people aware of the in versatilities and the positives and negative of uses and was very detailed
"I learned that having faith helped you to push through the hard times"
"All people have different stories"
"I learned to be more cautious on social media"
"With the right steps you can get off of rock bottom"
"I learned about resources i can used to help me when i go home"
2023 NJJA Conference Photos
NJJA is excited to host participants in Kearney soon. Download the 2023 Conference Agenda, Session Descriptions and Presenter Biographies here.
---
The NJJA conference is held every year during the first week of May in Kearney, NE. Over the last 40 years our conference has grown to more than 300 attendees.
We provide an opportunity for anyone working with youth involved in the juvenile justice system to learn from, and network with, professionals across prevention, education, juvenile justice, and treatment systems. Our conference includes keynote speakers, breakout sessions and social events. Professional development credits for LMHPs (CEUs), Probation Administration workers (criminogenic hours), and legal professionals (CLEs) are available.